Step into the Rodeo Drive of Atlanta and experience Buckhead's high-end shopping experience. 
Buckhead Village District is home to immaculate storefronts and a landscape you won't find anywhere else.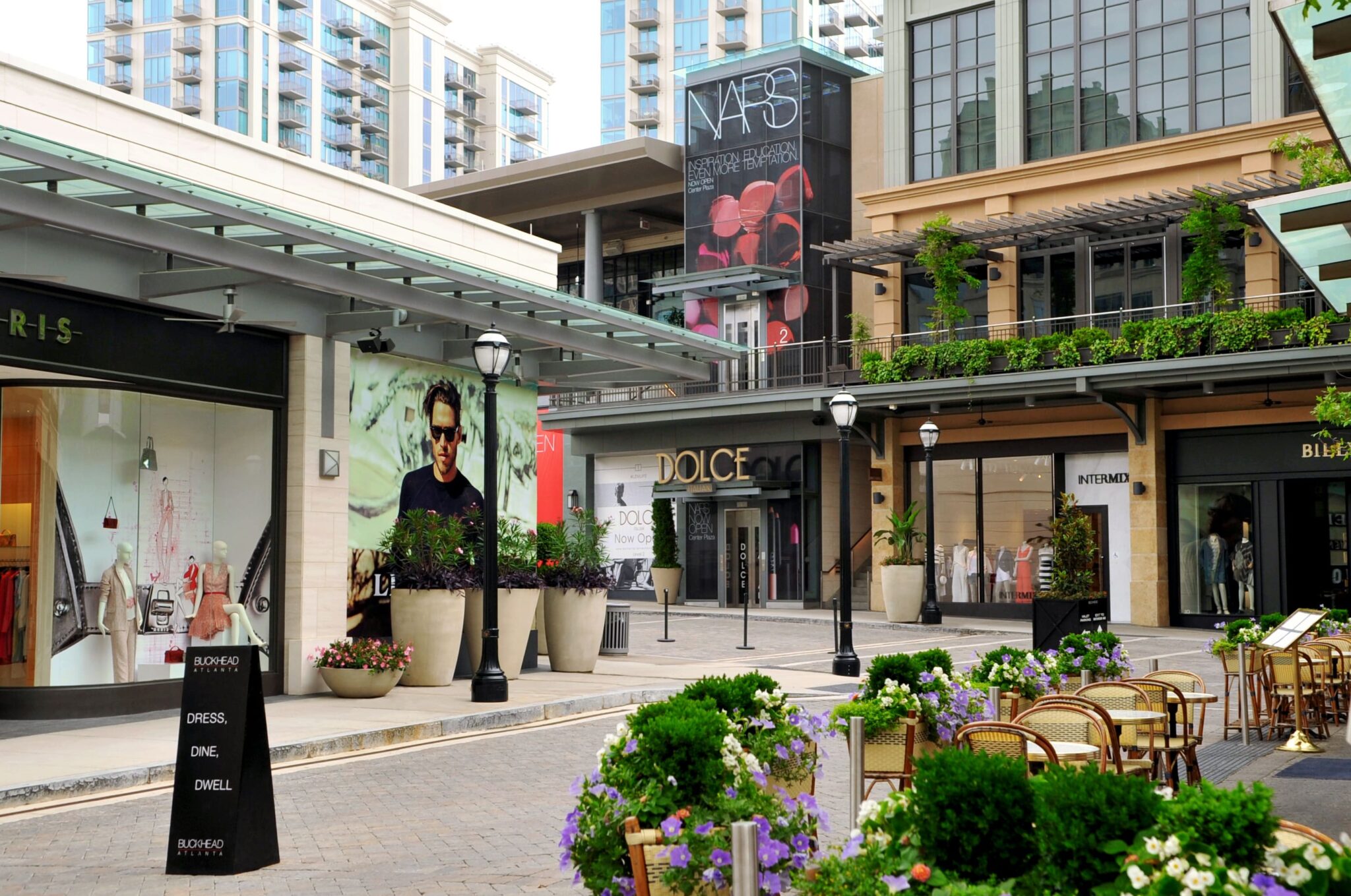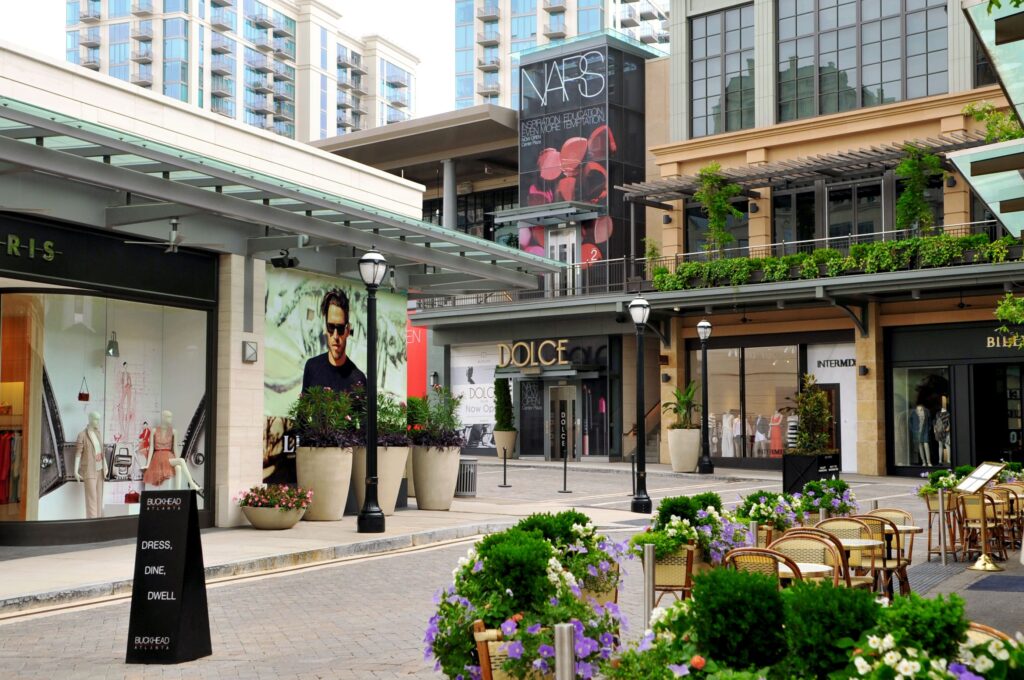 The mixed-use development covers 9 acres with its distinctive buildings. This includes 100,000 square feet of office space, 300,000 retail, and 400,000 residential, all located just 10 minutes from downtown Atlanta. 
The HighGrove team collaborates with management at Buckhead Village District to underpin their vision and landscape in line with their unique vision. According to the Senior Client Relations Manager, Eric Pence, "Is changing from predominantly annual flowers to perennial plants. There will be less color but more texture, height, and variation." 
The marketing director's current vision for Buckhead Village District is to create a meadow-like effect. "The team has used more things like flowering perennials, ornamental grasses, different textures, and heights of plant material to create that effect," says Pence. The property management team strives to create a landscape that matches the caliber of the shops it enhances.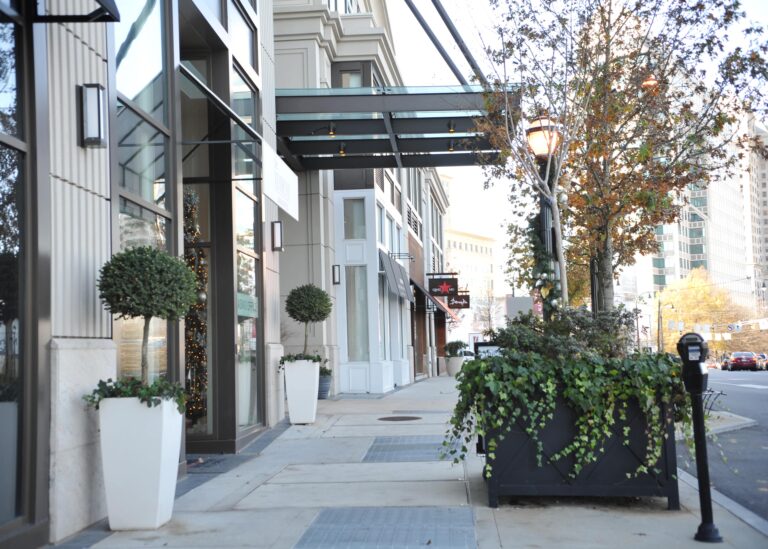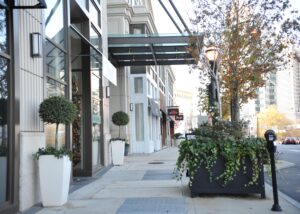 Finding 24/7 Landscaping Services 
When the Buckhead property management team searched for a commercial landscaping company to maintain the vast property, they wanted to make sure the company would be available to accommodate their unique needs.  
"One of the big challenges is they like for us to be out of sight," says Pence. "There are a lot of areas that need to be hand-watered, and we need to be finished by eight in the morning. We work a lot of the time during the night. We can get a lot of work done without anyone seeing."  
To meet the site's daily needs, the Buckhead Atlanta property manager turned to HighGrove Partners for their experience and services. 
HighGrove Partners maintains the landscaping, irrigation, sweeping services, installation of annuals and permanent plantings, tree services, and whatever else comes up throughout the year. "One of the things that we bring to the table is that we really listen to our clients," says Pence. "Through listening and creating a relationship with the client, we have been able to respond to their needs in a very timely fashion and to accommodate all of their requests just as quickly and efficiently as possible." HighGrove can adapt to quick turnarounds due to the nature of a property with grand openings of shops and needs flowers at a moment's notice. It is imperative that HighGrove's response time is quick.  
Turning Trust into Success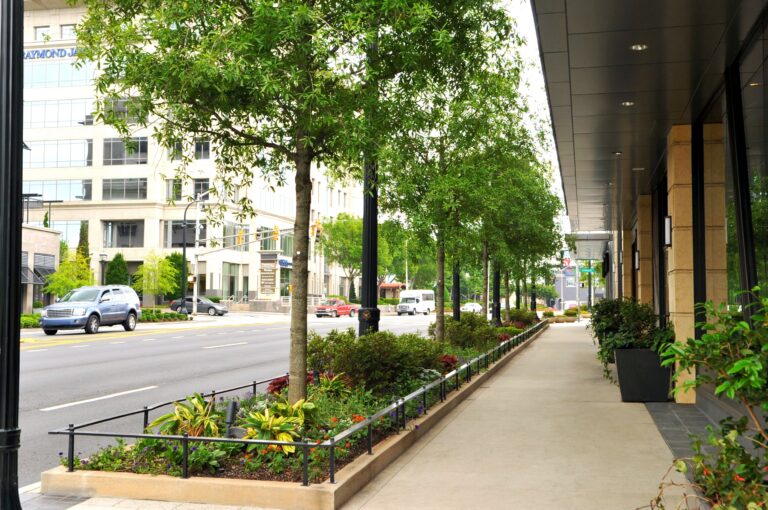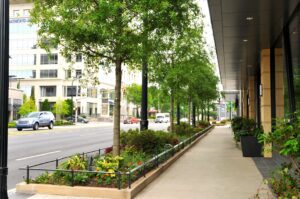 Any working relationship needs to be built off of trust if it's going to last and be successful. And that's exactly what the Buckhead Atlanta team looked for with a landscaping partner.  The HighGrove Partners team has a full-time gardener on the site, in addition to the management and support teams. Pence gives special recognition to the property Account Manager, Oscar Perez, saying that he owes the success of the job to him. "Oscar does a great job of understanding what the client needs and getting that to the crew and the gardener to make sure that gets executed properly. They have a very specialized irrigation system down there, and Oscar does a great job understanding the system and making sure it's done properly."  Pence also describes how well HighGrove and Buckhead Village District have worked together when referring to the vision for the landscape design.   "It's kind of been a journey along with their management staff going through this change. It's been a unique process and has brought us closer.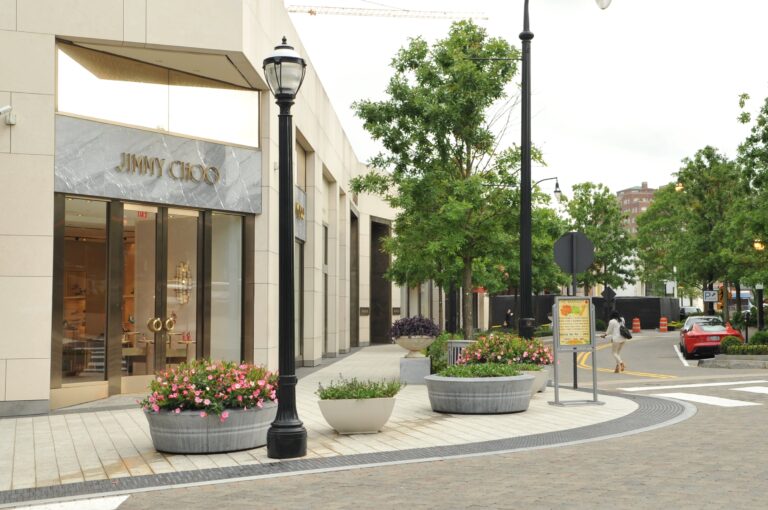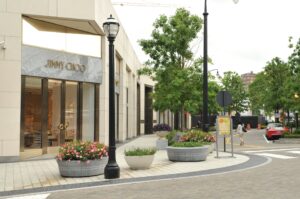 Managing the Constant Flow of Traffic 
Each commercial property poses its own set of challenges, whether it be trouble areas or plants requiring regular attention. This site's major concern is that it is one of the most frequented locations in the area, McCutcheon explains. And it's definitely come a long way in the past few years — making it especially important that the landscape maintenance work is handled carefully. 
"While there is a lot of work to do there each week, we have to be very stealthy and not in the way of the guests," McCutcheon says. "Our experience, skills, and resources have allowed us to operate within some challenging parameters and then have great success." 
The landscape plan must work around the site's needs and traffic, not the other way around.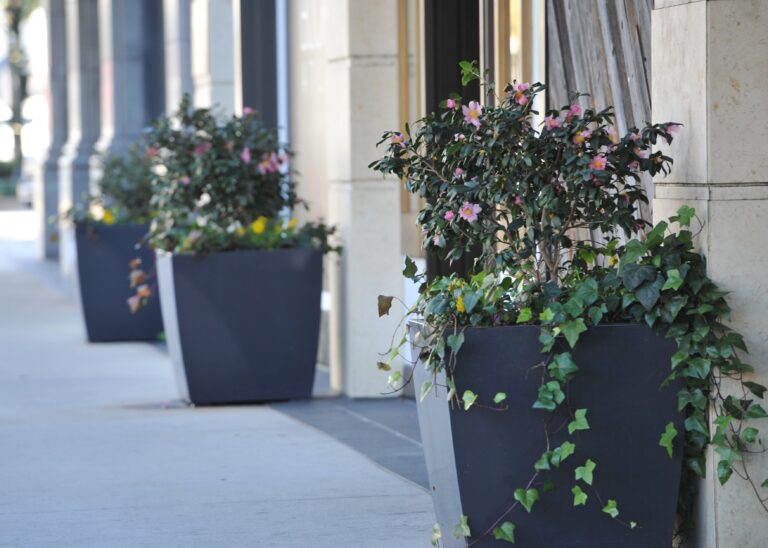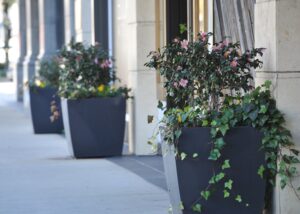 Give Your Property a High-End Look 
Any property can incorporate high-quality landscape elements with the right commercial partner. So, look for a landscaping company that offers a full list of in-house services thatwill enhance your site and improve its value. 
Now is the time to make the landscaping updates for you and your tenets.  
At HighGrove Partners, we offer commercial landscaping services for HOAs, industrial, institutional, multifamily, office, retail, and mixed-use properties. We'll create a site-specific plan that meets all of your landscape's needs and budget. 
Call us at 678-298-0550, or fill out a contact form online to see how we can add curb appeal, functionality, and value to your property.