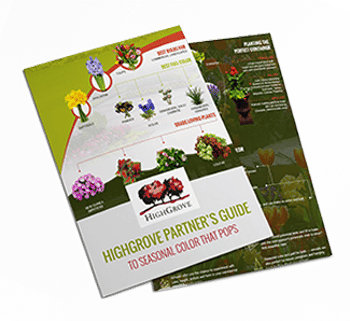 With more than 212,000 square feet of seasonal color planted in commercial landscapes throughout Atlanta, HighGrove Partners knows how to give your property eye-catching appeal 365 days a year.
Download our FREE infographic and you'll learn:
When to plant in Atlanta
How to plant the perfect container
Tips on how to care for seasonal color
Our favorite bulbs, plus plants for spring and fall — and more!
Download our FREE INFOGRAPHIC, full of seasonal color tips for your Atlanta commercial property, by completing the simple web form.