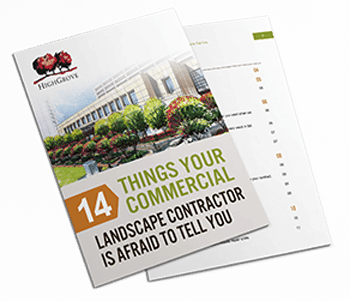 As a property manager or owner in metro Atlanta, it's important to trust all your service providers. Your commercial landscape contractor is no exception.
Rest assured, if you've ever had any burning questions you've been afraid to ask your commercial landscape contractor, there are just as many things they're not keen on telling you.
We've put together a free report for those of you managing commercial real estate in the metro-Atlanta area in hopes of pulling back the curtain, so to speak. In this free report we cover:
Potential turf issues related to our unique Atlanta climate
Expectations related to aesthetics — size of plants, frequency of pruning, etc
Weed and pest control issues included in a contract
Expectations related to irrigation, especially repair work
And plenty more!
Download our free report by filling out the form and learn what questions you should be asking your commercial landscape contractor.